About the clinic at Karlovy Vary Orplid
The clinic at Karlovy Vary is located at the renovated Orplid villa. It is a part of the Prague clinic. The clinic offers plastic surgery as well as other types of aesthetic procedures. For a number of years the clinic has offered a pleasant environment, discretion, a friendly approach and, especially, high quality to its local and international clients.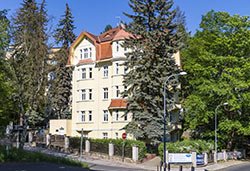 Contacts
Karlovy Vary Orplid
Institute for Aesthetic Medicine Ústav estetické medicíny
Vila Orplid - U Imperialu 14
360 01
Tel.: +420 353 224 544
GSM: +420 603 269 733
E-mail: kvary@uem.cz
Video
Reception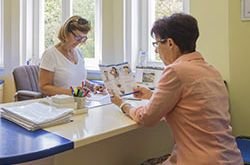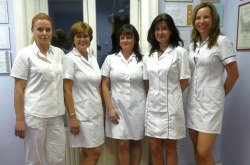 The reception at the Institute for Aesthetic Medicine offers the following information either by phone or in person:
Doctors' consultation hours
Pre-operative examination and payments
Surgery timetables
Information about post-operative care
And further information about the clinic

Reception opening hours:
| | |
| --- | --- |
| Monday | 8:00 – 16:00 |
| Tuesday | 8:00 – 16:00 |
| Wednesday | 8:00 – 16:00 |
| Thursday | 8:00 – 16:00 |
| Friday | 8:00 – 16:00 |
Consultations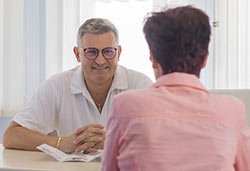 Personal consultations with the doctor before a planned operation are essential. It is necessary to review the type of operation and recommend the extent of the procedure in order to fulfill the client's requirements as fully as possible. It is also crucial to consider the risks and stress of surgery. Much basic and general information can be found on our website. For specific enquiries please fill in the contact form (and you can even send a photograph). We will then be able to enable us to answer your query and recommend the appropriate procedure.
Consultation hours:
Consultations can be booked by phone with our reception according to the clients' and doctors' timetables. Tel.: +420 353 224 544 nebo +420 603 269 733  
Re-bandaging and post-operative check-ups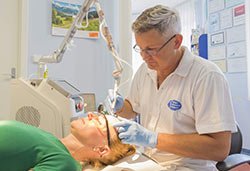 Re-bandaging and post-operative check-ups: Monday – Friday, mornings. Patients are invited for check-ups and re-bandaging individually, based on agreement with their doctor and his post-operative care requirements. The doctor arranges the following check-up with the client, and the time and date is noted by the nurse at the reception, where the client receives a card with the details.  
Hospitalization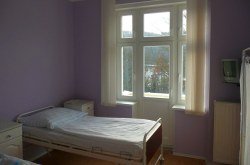 Hospitalization at the in-patient ward is planned especially for immediate post-operative care, and is always included in the cost of the procedure. Clients are admitted in the morning before surgery and operations usually take place in the afternoons. For small operations conducted only with local anaesthetic, the client is released into home care on the same day. In case of For operations requiring general anaesthetic, hospitalization normally lasts for one day. Release into home care happens after a check-up and wound re-bandaging the day after surgery in the morning. Major operations are usually followed by two days at the hospital. If it is necessary to remain longer at our clinic, or if the client wishes to extend his stay, we offer accommodation in three suites.  
Our ward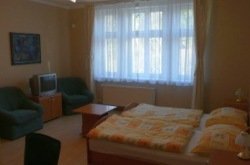 1 two-bed room with separate beds for immediate post-operative care
3 two-bed suites: TV, satellite, balcony, personal bathroom
Doctors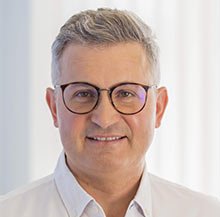 Senior consultant, Karlovy Vary branch, surgeon
Dr. Kupka has specialised in various fields of aesthetic medicine since 1998 and has many years' experience in laser therapy and minimally invasive injection therapy. Since 2000 he has also practised in the field of aesthetic surgery.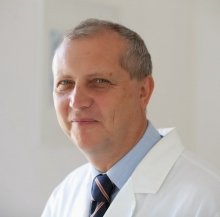 Senior consultant, plastic surgery, Institute for Aesthetic Medicine (UEM)
Dr. Záruba has specialised in aesthetic surgery since 1988 and is one of the most accomplished plastic surgeons in the country. He has conducted tens of thousands of successful operations both in the Czech Republic and abroad, gaining both extensive experience and comprehensive knowledge.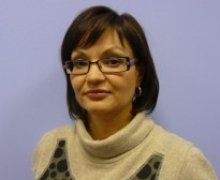 Anaesthetist and resuscitation specialist
Dr. Šťastná specializes in anaesthesiology and post-operative care in the field of plastic surgery.
Information leaflet about the workplace
Gallery
Need more information? Ask us!